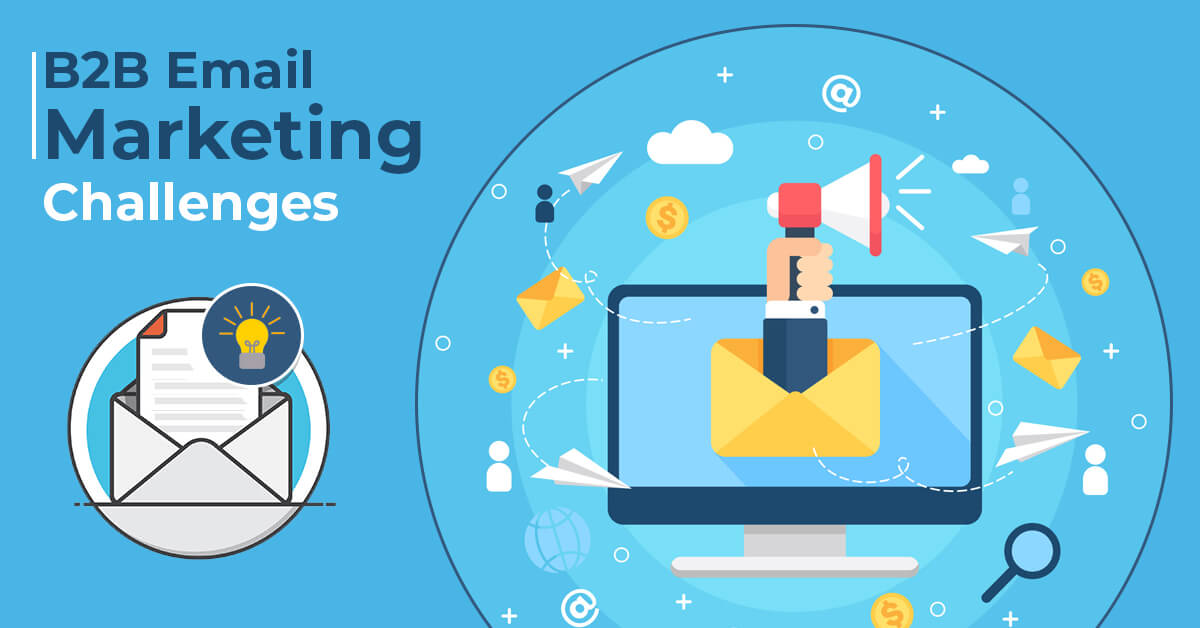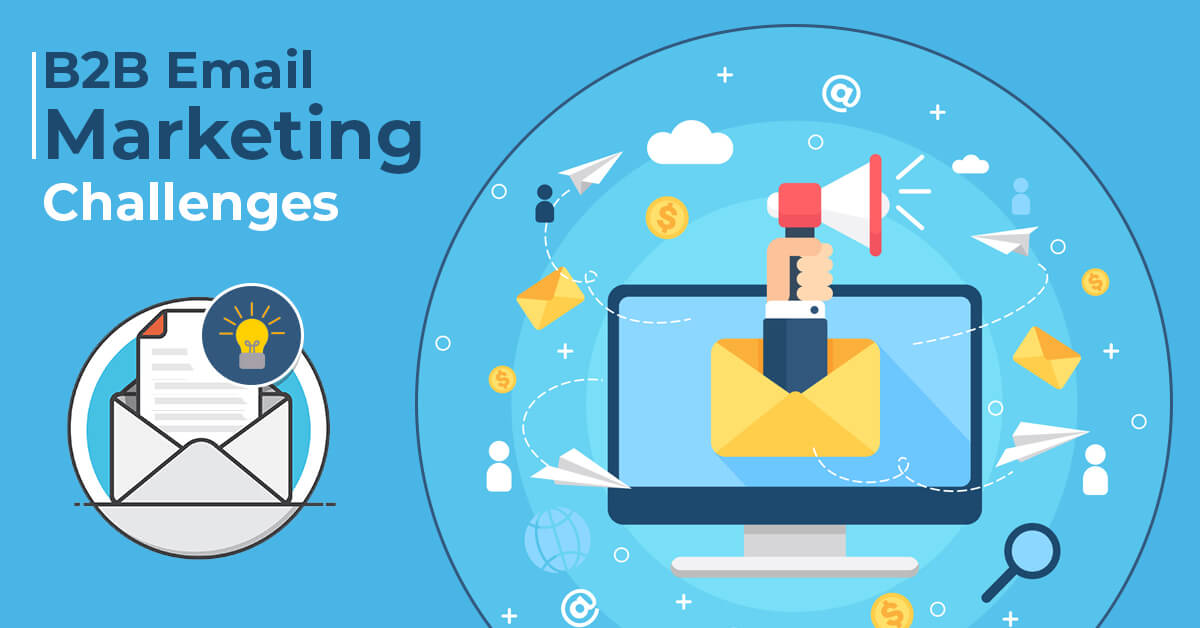 93% of B2B marketers use email to distribute content (source). With such stats, B2B Email Marketing seems easy on the surface. Yet, there are not just one or two challenges that organizations are struggling with.
There is a multitude of issues. But, as every cloud has a silver lining, every email marketing challenge has a solution.
In this blog, we will discuss how to avoid the most common challenges to get the right implementation for your email marketing strategy.
Challenge 1: Earning Subscribers – How To Get Clients Click On The Subscribe Button?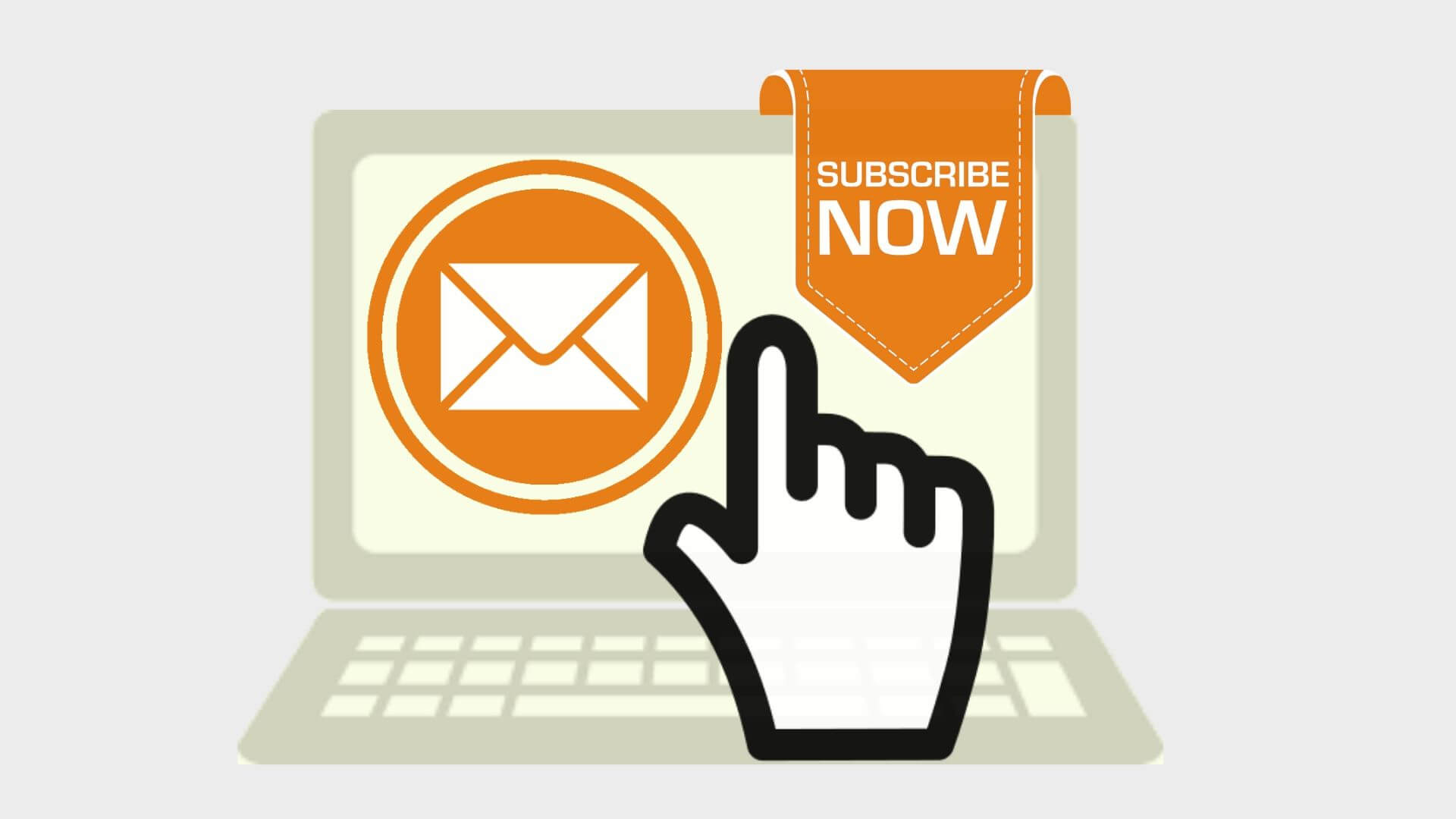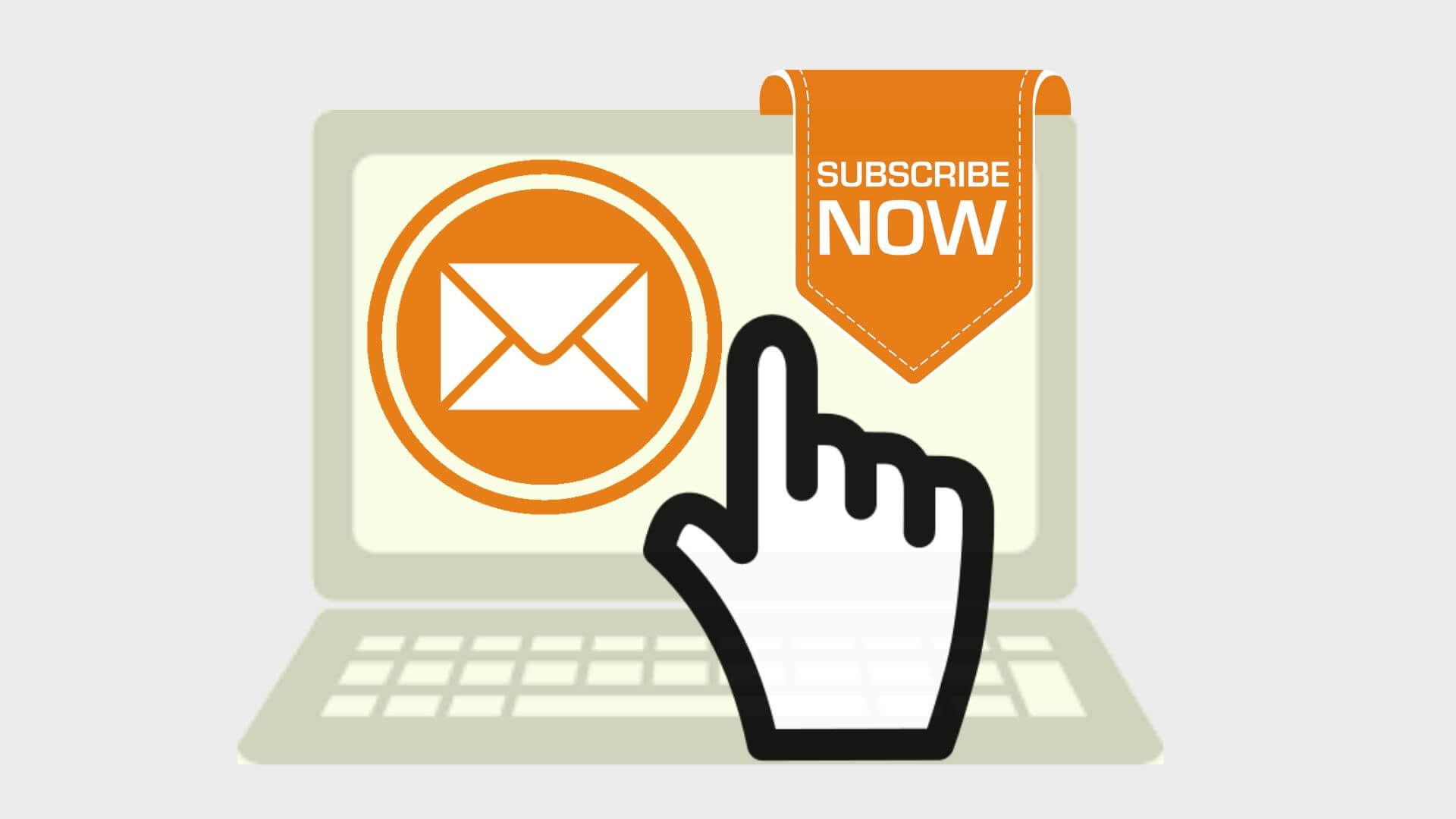 Some organizations buy subscribers for email list building. Sure, it is an easy route. But, it will never be beneficial for your business.
Not only it provides information to people who are not even willing to hear from you but it may also lead to legal consequences in most cases. Such unresponsive subscribers either file a complaint about uninvited junk emails or simply unsubscribe.
Thus, avoid falling into this trap and put in efforts to earn authentic subscribers. Here are some tips to make your customers hit the subscribe option –
Clearly state the benefits, product updates and include CTA.
Make it easy to subscribe – minimize the time and efforts
Ask for only relevant information.
Lure them by offering freebies, discount coupons, free trial, etc.
Challenge 2: Losing Subscribers – How To Retain Them?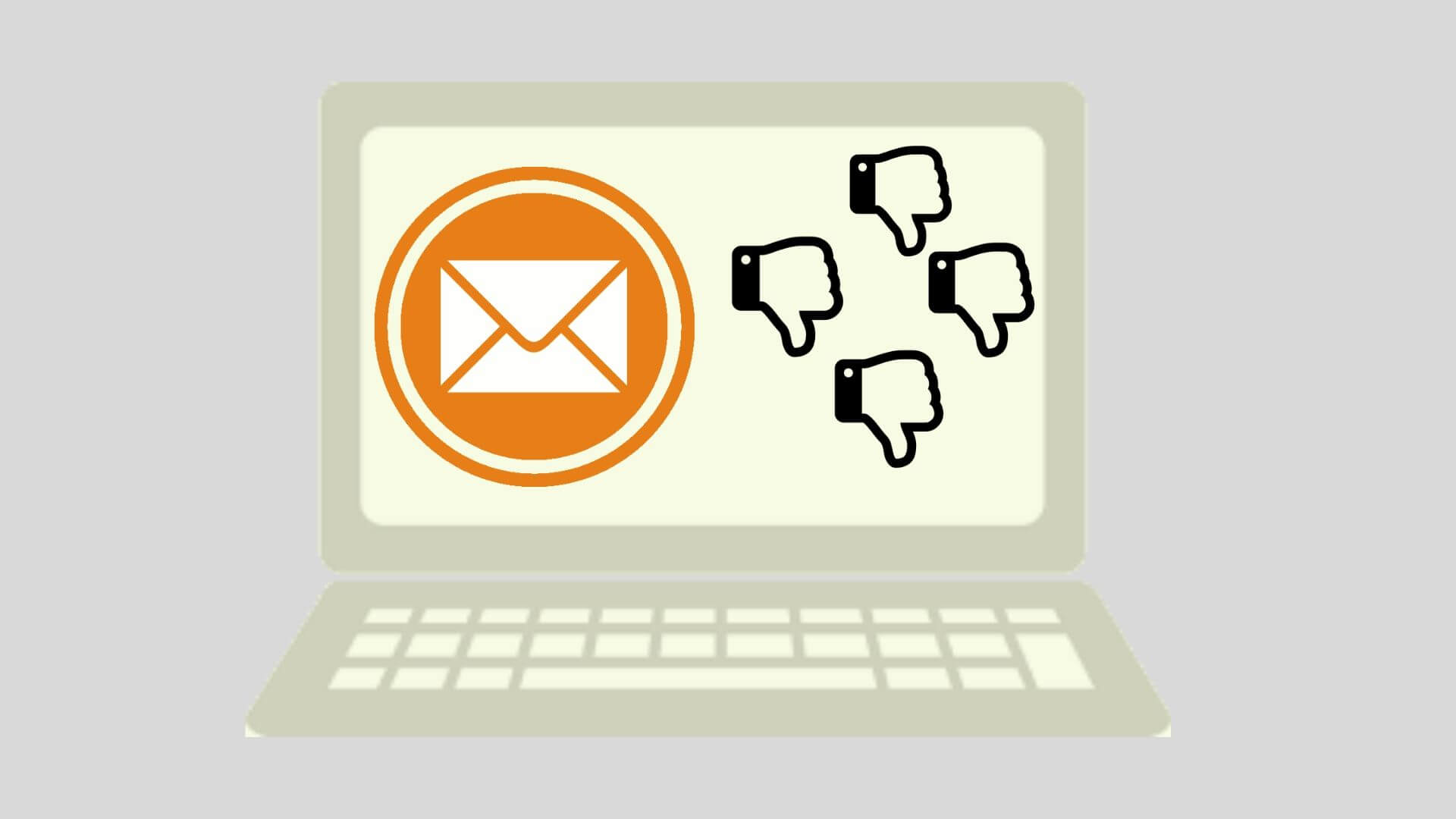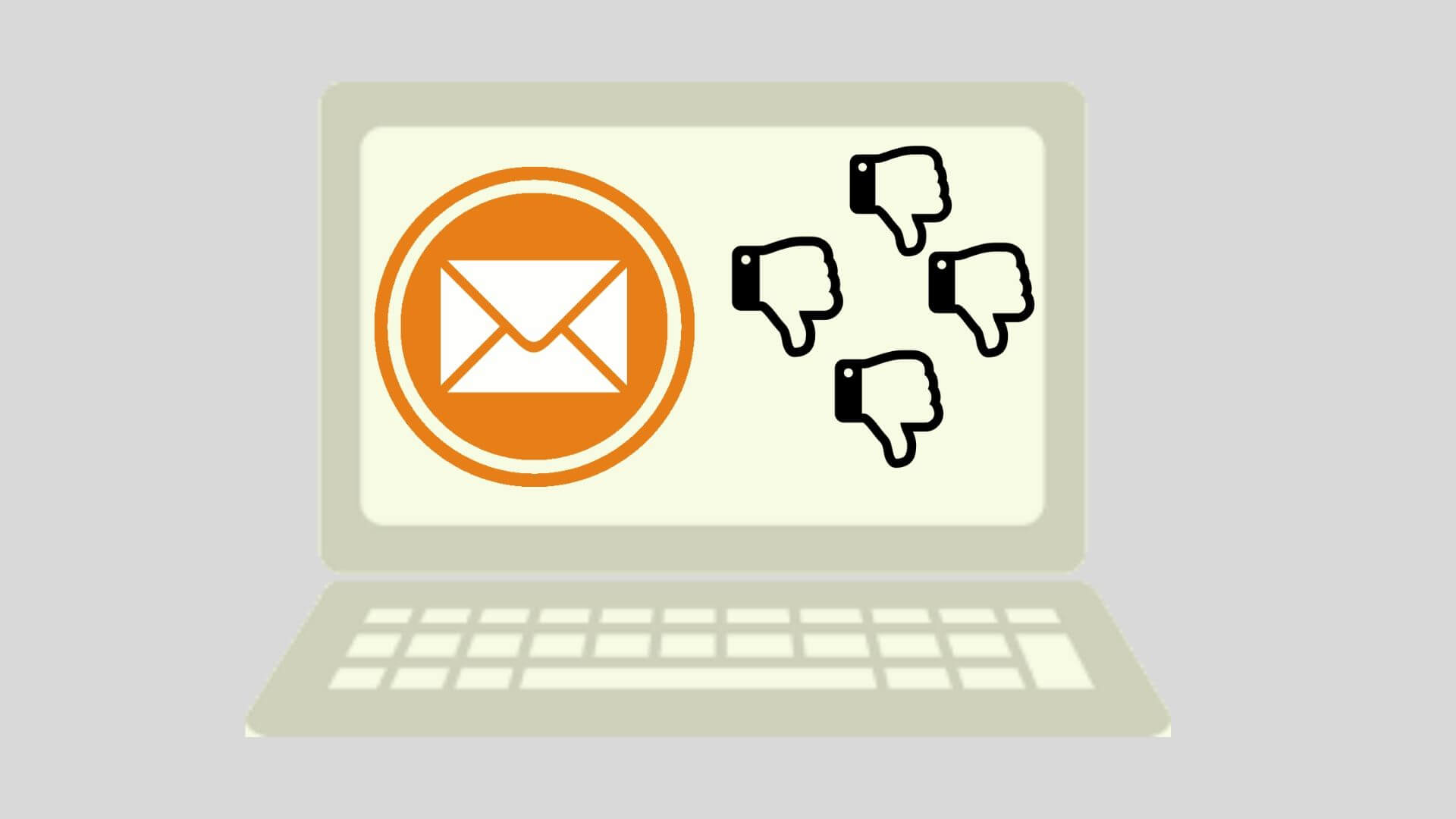 Retaining subscribers is one of the most difficult parts. You may wonder why your subscribers are turning away? What is the point of building a custom email list if you are going to end up losing contacts?
There are a couple of reasons why subscribers lose interest. Thus, it is suggested that if you have a good number of active subscribers, try everything to keep them happy.
The first step is to make sure that you are sending out relevant content to the right people. Email segmentation can help you with this. This approach helps you to comprehend the buyer persona and segment your subscription list. Understanding your audience will let you effectively deliver the right content to the right people.
Another step is to optimize content for a diverse audience. This will allow your audience to receive your newsletter or other product updates in their preferred language. It is highly beneficial if you are catering to a larger set of audience in the US, UK and other regions of the world.
Sometimes, even a messy format may restrict your message to reach the audience. Excessive use of multimedia in your emails make it image-heavy and takes time to load. Some devices are not even compatible to show such graphics.
This turns your subscribers off. Your marketing efforts go futile if your recipients are unable to view the message. Thus, if you wish to include some details in the form of graphics, include a link to the image or video rather than embedding it in the mail.
Challenge 3: Low Open Rates – How To Make Your Subscriber Open Emails?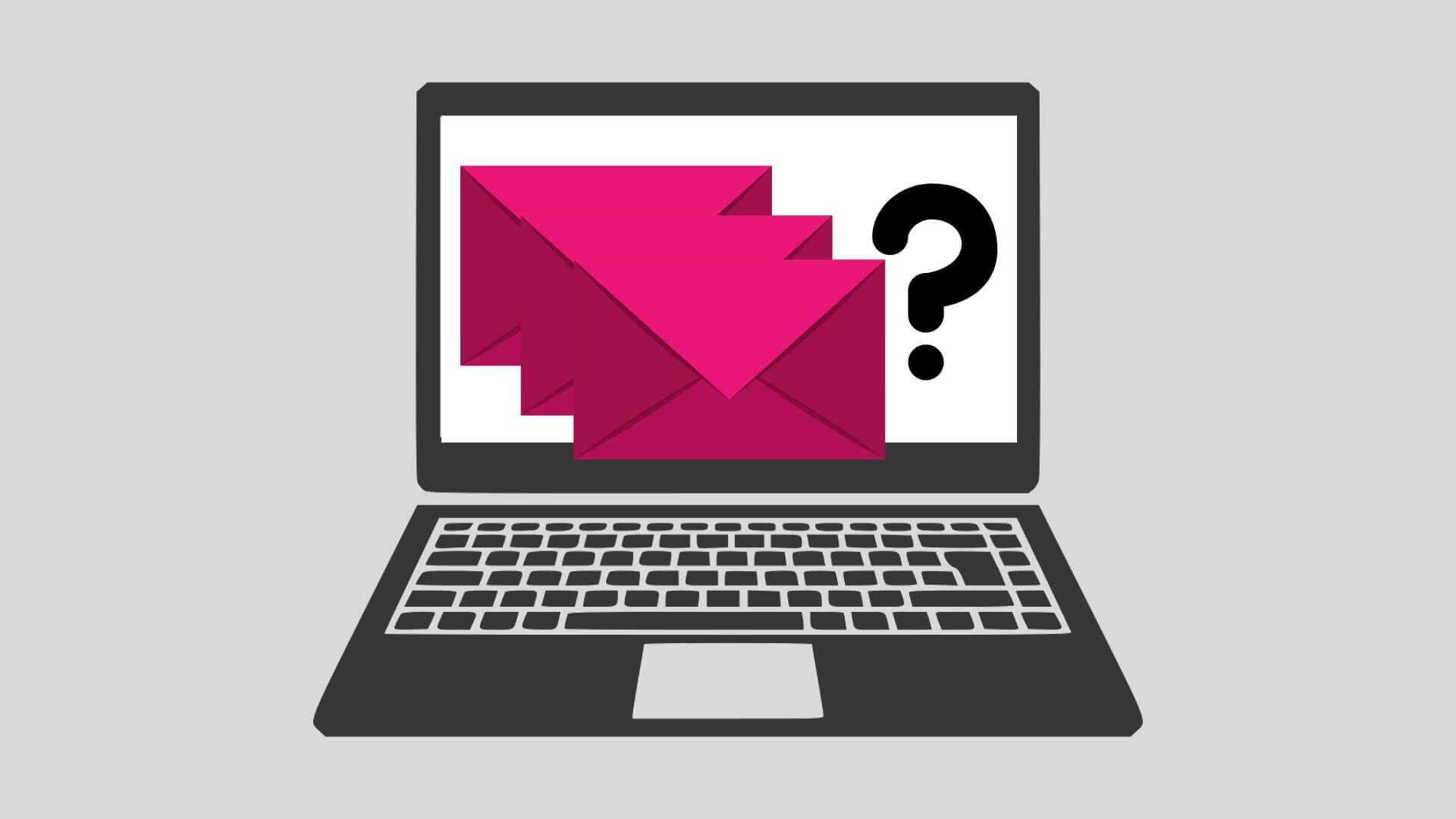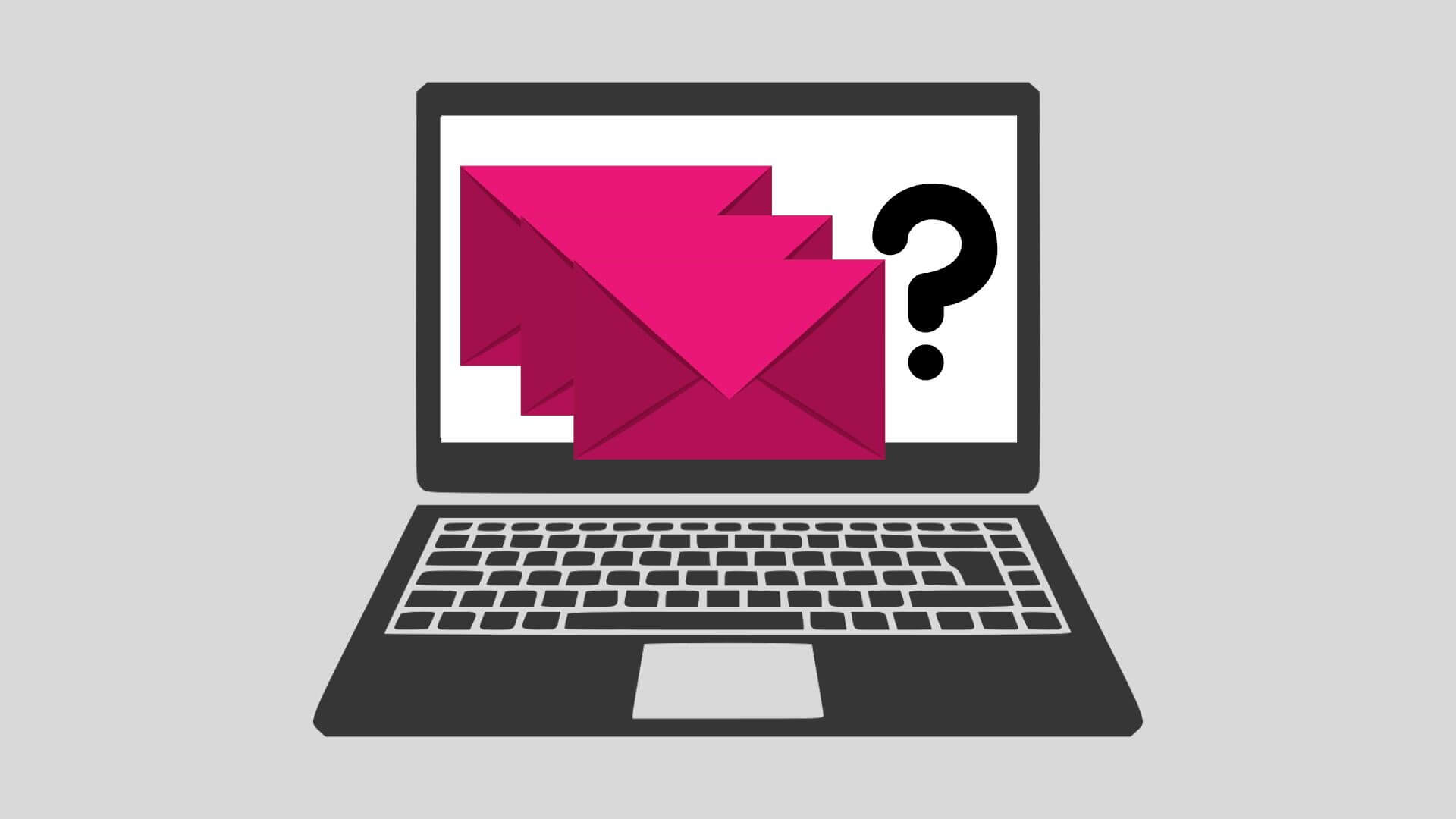 Almost every marketer feels that email open rate is one of the primary concerns in email marketing. You can build an email list through subscribers.
But, how do you make sure that your email is not lost among others in their inbox? Here is the trick – use the most impressive subject lines. 64% of people say they open an email because of the subject line.
The subject line is the first thing that is visible when we receive an email. It has to be crafted in a way that makes your email stand apart from the rest. It will encourage the clients to open and go through the rest of the email.
Use short and crisp lines – like tweets.
Include words like – money, revenue, and profit.
Add a personalized touch.
Using these tips will engage the subscribers better and they are more likely to read and share your content. Stats show (as mentioned above) that such subject lines are more likely to increase the open rate of your marketing campaign.
Challenge 4 – Low Deliverability Rate – How To Pass The Spam Filter?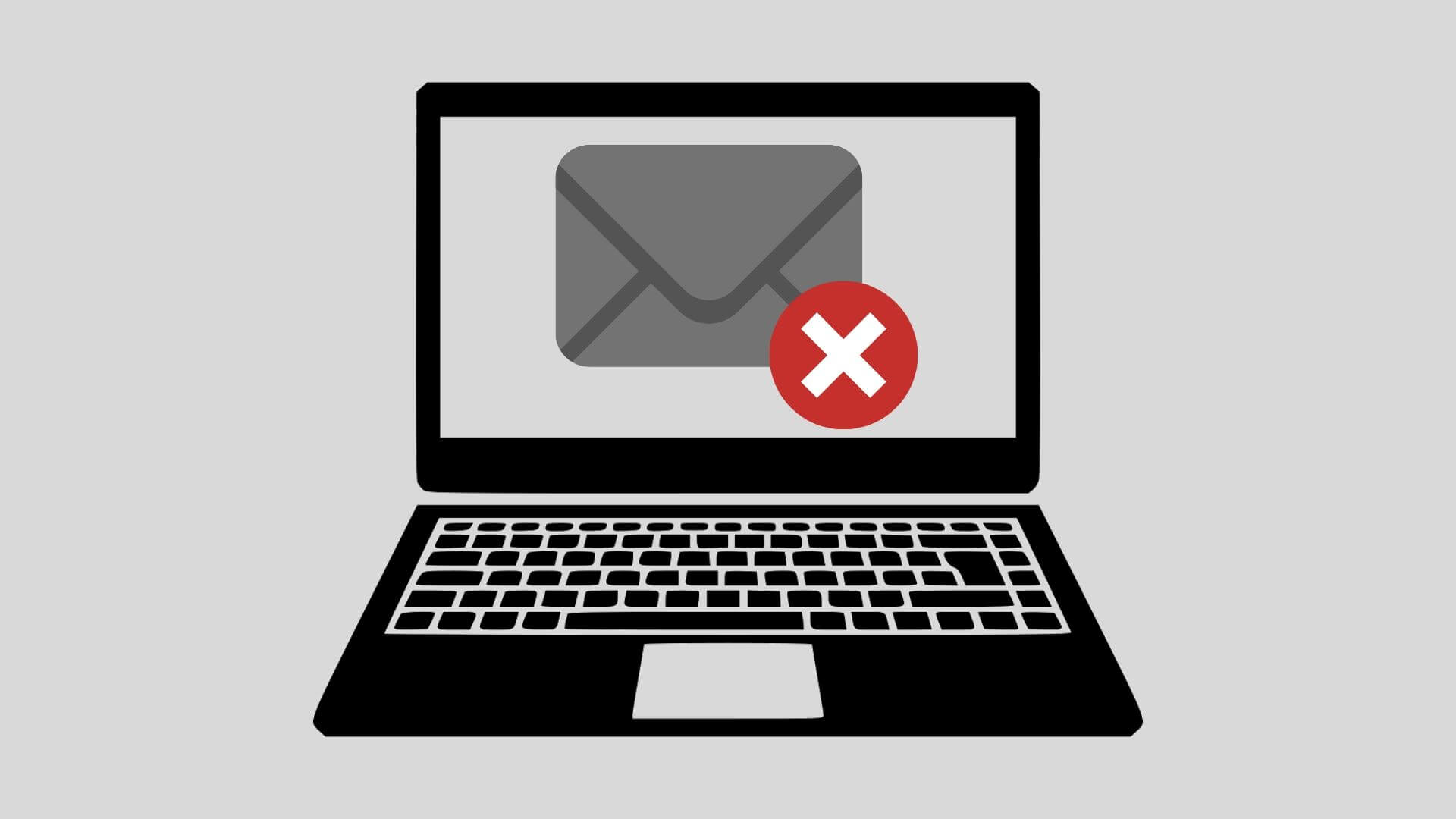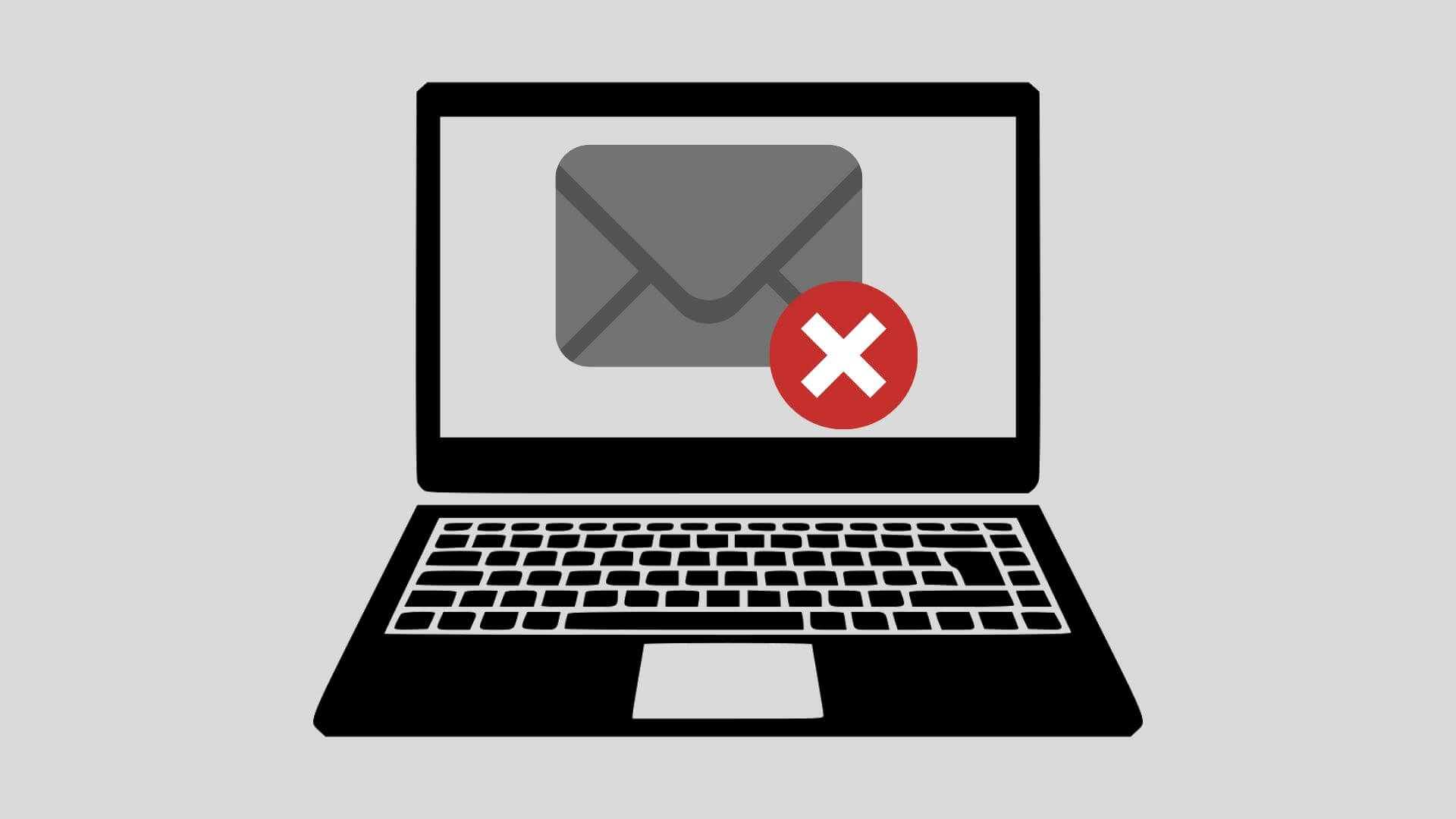 You have a relevant email list and crafted a perfect subject line with equally impressive and accessible content. Still, your marketing emails end up in the spam folder? This is another major challenge that frustrates marketers.
It is a waste of money, time and effort if your emails are ending up in the spam folder. It is not even reaching your subscribers. This leads to low deliverability. Besides, being in spam may get you blocked by internet service providers.
So, how do you avoid being in spam? There are spam filters that restrict unsolicited emails from delivering into the inbox. It filters out all the emails that carry words like – ear, buy, cash prize, sale, click, free trial, cheap, etc. In order to pass this filter, your message must not have these spam words and have relevant information.
Conclusion
There are various email marketing challenges that often hinder organizational growth. But, with the right tips and techniques, we can always combat these challenges. So, follow the right moves to transform your efforts into conversions and make your business reach heights.
Partner with SunTec Data For Email Marketing Services
Want to get the best out of your email marketing campaign? Get experts at your assistance. Drop an email to info@suntecdata.com and have a free consultation on how you can structure the best email campaigns for your organization.