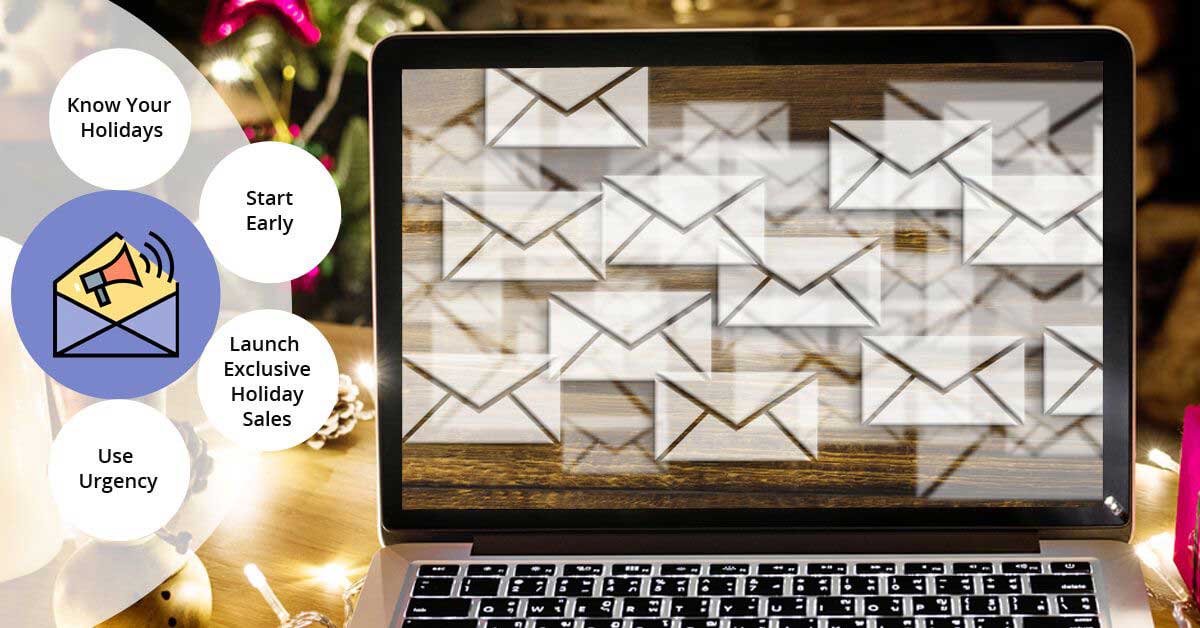 Ready for the holidays! But, is your business holiday-ready too? If you are waiting for November to structure your holiday email marketing strategy, you might be way behind your peers.
The best time is now! The holiday season is just around the corner. So, get the most of this holiday season by not wasting anymore time in creating holiday email messages for your clients.
The holidays are a great opportunity for any business to offer impressive deals that entice customers and drive conversions through email marketing. Past years have witnessed that email alone contributed to about 20% of all holiday sales. To let you get the best, we are discussing some excellent email marketing tips for holidays in this blog.
These effective tips will turn your marketing efforts in the right way for the holidays without risking the financial health of your business. But, before going to the list of tips let's uncover the reasons why you need to specifically structure a holiday email marketing strategy.
Why You Need Holiday Email Marketing?
"The days from Black Friday to Christmas generate 50–100% more revenue than other shopping days throughout the year, and each year, holiday e-commerce sales increase by about 10%." (Source: Campaign Monitor)
With holiday email marketing, you can ride the seasonal sales wave. Customers find the time between Halloween and Christmas to be the most lucrative for going on a shopping spree. Email marketing plays a key role in boosting up lead generation and customer acquisition during this time.
Crafting holiday email messages and letting your customers know about your new launches, offers and deals will surely work in your favor. You can capitalize on this peak sales period to boost your income.
Now, let's get to the holiday email marketing tips that'll help you make the most of this purchasing season so you can set yourself up for a profitable year.
1. Know Your Holidays
Every country has its list of major holidays. But, no matter where you're located, the first step is to list down the key holidays into your email marketing calendar. If you've been in business for a while, you can use analytics data to figure out which ones usually bring in the most revenue. This can give you valuable insights for holiday email messages.
Here we are focussing on the holiday season of the United States – which runs from early November to early January. You can leverage this two-month window to fuel profits for the upcoming year.
Halloween's Day – 31st October – It marks the formal onset of the festive season. Adding a pinch of spookiness to your marketing email can be of great help.
You can include an alternative logo that reflects the season or a Halloween-themed email campaign to entice customers and encourage them to visit your landing page.

Thanksgiving Day – 28th November – Email marketing on thanksgiving day is more effective. Do not miss this opportunity to let your customers know about your deals and offers. You can work on your holiday season emails, inform them about your latest offers, express shipping process and more. It will give your customers the advantage of last-minute deals.

Black Friday – 29th November – A five-day shopping spree begins from Thanksgiving Day (Thursday). The spree covers Black Friday, Super Saturday and Cyber Monday. This shopping festival covers the most popular days to shop online. Cyber Monday is cited by 67.4 million shoppers as the most popular day to shop, followed by Black Friday with 65.2 million shoppers. (Source: NRF)

Do not wait for these shopping days to send emails. However, you can leverage this time by including impressive discounts, promoting newly launched products, and early access to sale prices, etc. in your emails a couple of weeks before the sale starts. This will surely boost your conversions.

Christmas – 25th December – Leverage the best time of the year to maximize your sales. Run Christmas-themed email campaigns and offer:

Heavy discounts.
Gift cards or multiple payment methods.
Incomplex and flexible checkout page.
Express delivery options and more.
Note: Events and holidays are a good bet for marketing campaigns, so don't be afraid to include unusual events, like the first day of fall, the winter solstice, Green Monday, Hanukkah, Christmas eve and more. You never know which event may work in your favor.
If you are skeptical about sending specific emails for holidays, you can outsource email marketing services and get professionals to take care of your holiday email messages.
2. Start Early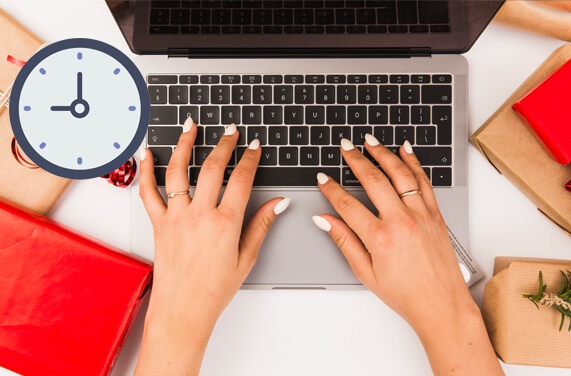 November is the onset of holidays in the US. To attract the most sales, you must begin your holiday email marketing campaigns in the first two weeks of this month. With 57% of email subscribers spending 10-60 minutes browsing marketing emails during the week, you stand a greater chance of engaging your target audience. (Source: Campaign Monitor)
So, plan everything in advance. Set a target date before the start of the holiday season. If you follow an internal approval process that takes extra time, structuring your email marketing campaigns at least a couple of months prior to the holiday season always works. You must ensure that everything is ready to go by the target date.
Email campaigns are not the only thing that needs advance planning. You need to prepare your email list too. It is beneficial to start building your email list even before the launch of your business. In the case of established businesses, you should be building your list throughout the year.
This requires extra time and effort. Therefore, most businesses prefer to go for email listing services. It significantly helps you to avoid marketing to the wrong people.
3. Launch Exclusive Holiday Sales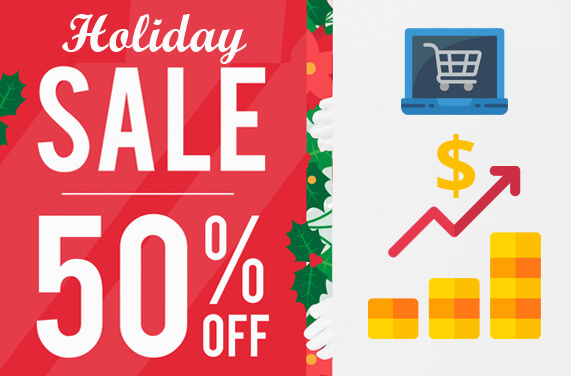 Using holiday themes in your campaigns is not the only thing that wows your audience. You can also leverage this holiday season to build a lasting and healthy relationship with subscribers. Entice your subscribers by offering exclusive offers and attractive deals.
Giving exclusive offers to your subscribers will make them feel special. Besides, insider deals are a great incentive for people to sign up for your email list. Incorporating this idea into your holiday email messaging can help you make more sales. Besides, tempt your subscribers with more relevant offers each time they visit your site.
4. Use Urgency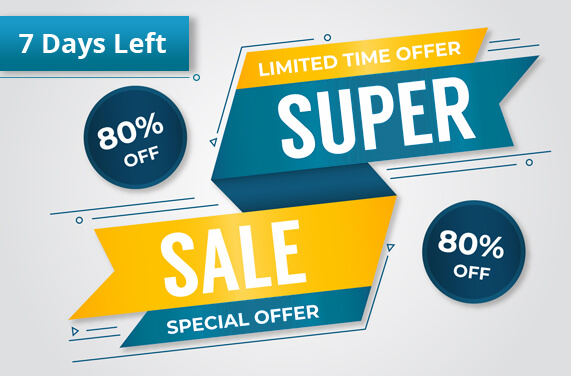 Using urgency is one of the excellent email marketing tips for holidays to boost sales.
Running an urgency-based marketing campaign includes a time-limited holiday deal/offer. It encourages visitors to grab a huge discount before it ends. As nobody likes to miss out on great deals, customers are persuaded to take prompt action to get the deal.
Besides, sending appropriate offers, you can also leverage urgency by:
Promoting early bird discounts for the most favored products/services.
Including last order and last shipping dates so that the subscribers know till when they can have the deal.
Showing holiday discount codes with a countdown timer.
There you have it – the excellent email marketing tips for the holidays. Using the information in this blog with your marketing expertise, you're all set for a blooming holiday season.
Partner With SunTec Data For Email Marketing Services
If you're not sure how to start your holiday email marketing campaign or don't have time to follow the tips and tricks to make it better, then drop an email to info@suntecdata.com to get consultation email marketing experts or simply outsource email marketing services.