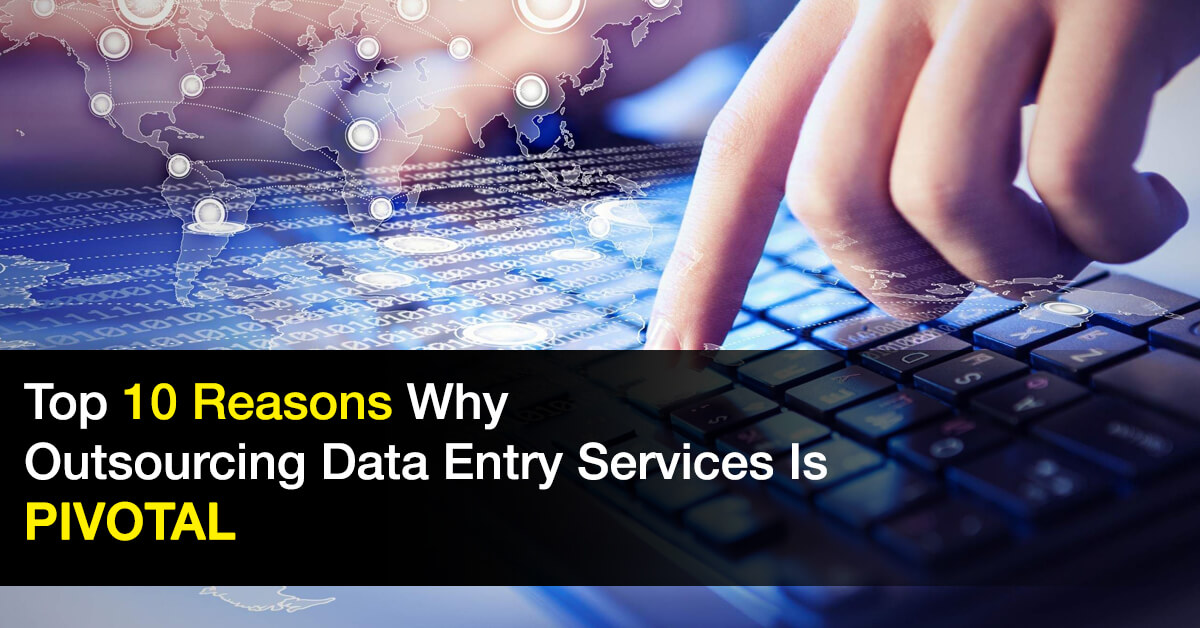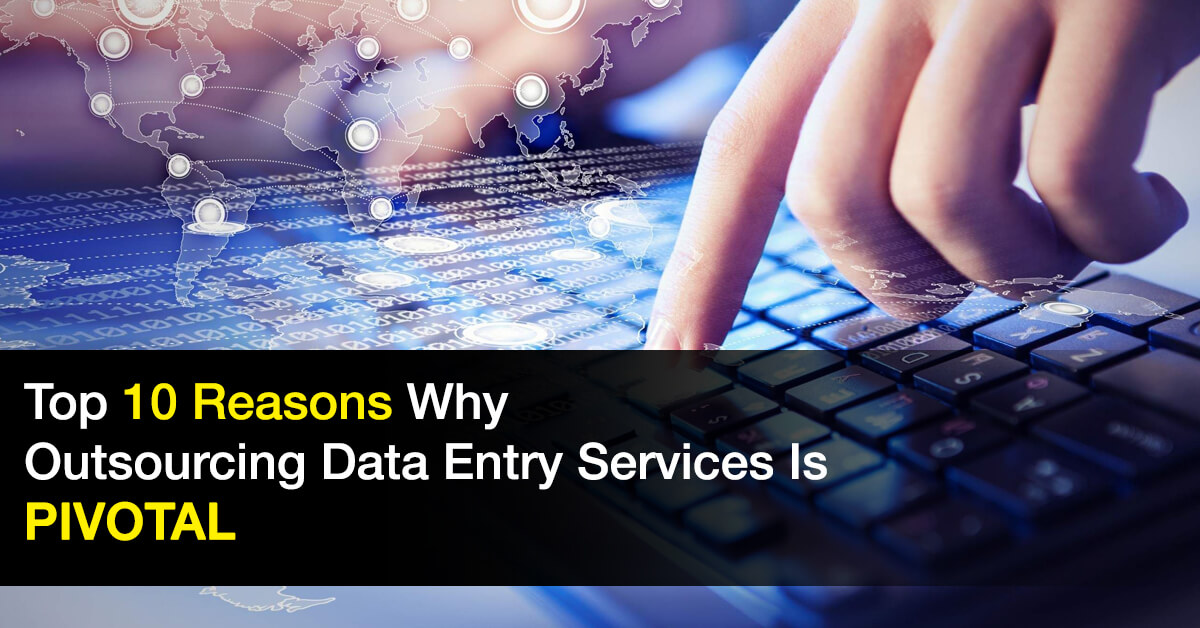 Data entry involves handling huge amounts of business information. Dealing with such volumes of data is not a five-finger exercise. And if you aren't well-versed with the data processes, you might end up entering inaccurate, irrelevant and completely unreliable data into the system, thereby leading you to make terrible business decisions.
Data entry outsourcing is not just about saving dollars… It is also about speed, flexibility, prompt availability, proficient management, among a few other things. Nowadays a majority of businesses are opting for offshore online data entry services to avoid any hassles and get a prompt, error-free delivery along with quick results.
Here are a few of the prominent benefits of outsourcing data entry services to reliable data entry professionals:
1. One-Stop Solution For Data Management
Nowadays, most data entry companies are offering a complete spectrum of data entry services including data processing, formatting, document conversion, data scanning, document indexing, and whatnot! The services are all-inclusive, and so, firms get a on-stop solution for all their data entry needs. The data entry professionals go all out to understand your data needs and deliver a quick, accurate and reliable output, that too in the required format, be it Excel, Word, XML, HTML, JPG, or any other.
2. High-Quality Service Deliverance
Outsourcing companies possess a great deal of expertise in delivering high-quality data management services. With a proficient team of experienced data experts, you sign in for reliable, accurate, and consistent data delivery. The data professionals make use of latest technologies and best practices to accomplish high standards of quality. You can expect quick, error-free results to keep you ahead of your competition at all times.
3. Quick Resolution Of Issues
As a firm heads towards growth, it faces a lot of pressing issues such as staying attuned to the rapidly changing technologies, managing information about employees including healthcare and benefits, updating latest business information, etc. When you outsource some of these tasks, you get to resolve the issues in a swift, hassle-free manner, sparing a lot of your time.
4. Access To A Highly Proficient Workforce
Believe it or not, the data entry job is quite a daunting one. If you free your employees from this tedious, uninteresting task, then it might increase their job satisfaction levels as well as efficiency. Infact, you might witness delivery of better results than before. By outsourcing, you can expect relatively higher output at a minimal cost.
5. Efficient Data Management
Outsourcing is an incredible option to not only digitize your data, but also ensure systematized data storage and management processes across all the platforms available. This helps in making the data all the more indexed, logical, helpful, and completely ready for analysis for better decision-making. You can expect delivery of unexpected results and an edge over your competing counterparts.
6. Cost Benefits
Well, this one's the most obvious reason why a majority of firms go for outsourced data management services – cost savings! And we cannot just deny this very fact. Believe it or not, you can save more than 60% of the cost by simply outsourcing the routine data entry task, rather than conducting in-house. This is because you save on the capital cost of setting-up, salary of full-time, in-house employees, stationery, as well as infrastructure.
7. Total Data Security
Your data will be 100% safe if right security management techniques are employed. Outsourcing the data entry job to a notable data entry company will ensure that your data is secure at every phase of your project, whether it is the stringent recruitment process or signing of an NDA (Non-Disclosure Agreement). Few of the other regulations include:
Restricting the access to only the registered and authorized users
Auditing the trailers for the activities carried out
Conducting penetration testing and scanning servers for the same
8. Time Savings
The offshore team is adept at handling large volumes of work, and that too within short turnaround time. The unique advantage firms get by outsourcing is the time difference factor. They tend to work the whole night while you are fast asleep, and deliver your work first thing in the morning. Due to difference in time zones, firms can get the job done in minimal time without compromising on the quality.
9. Flexibility to manage varied workloads
Reaching out to a reliable offshore data entry company for your data entry requirements would enable you to pay only for the work they did at the designated time, rather than hiring a full-time resource and paying for the entire day, week or month. Infact, you can just ask the offshore data specialists to work for five hours per day and pay them only for that! Also, you get additional flexibility by hiring the professionals as and when the workload increases or the need arises. Furthermore, once you hire them, you get a dedicated project manager who looks after your data needs and builds up a team whenever there is a need.
10. More Focus On Core Business Operations
When firms outsource data entry services, they develop an increased sense of focus. The in-house resources can be better utilized for delivering core business tasks. This way they'll also feel valued and do more critical tasks with more passion and conviction.
Final Words
The above mentioned key benefits are convincing enough to outsource the responsibility of data entry to an offshore service provider, rather than going for manual data entry. And now that you are aware of the importance of data entry outsourcing, consider hiring a reliable source for carrying out all kinds of data entry tasks.
SunTec Data is a notable data entry company offering data management services on the global front, ensuring smooth and effective functioning of businesses by meeting their respective data needs. Get in touch with us at info@suntecdata.com to know more about our services.