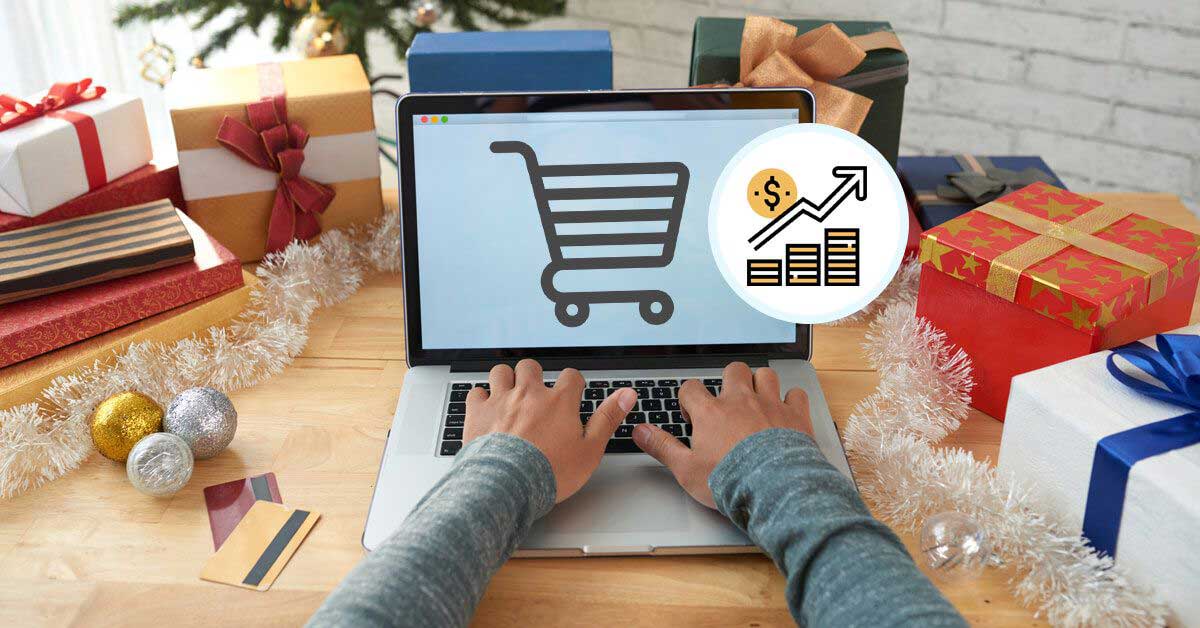 Yes, it's that time of the year when eCommerce merchants have to start preparing for the holiday rush. Why?
In the last quarter (Q4) alone, many online retailers make around 40% of their yearly revenue. Also, the shopping behavior of customers witnesses a dramatic shift, so to say.
According to Deloitte's annual report, eCommerce holiday sales are predicted to grow by 14 to 18% in 2019. To be precise, eCommerce sales could reach between $144–149 billion during the holiday season. As a store merchant, if you want to make the most of this profitable shopping season, it's high time you optimize your eCommerce store. The reason being, a well-optimized store not only offers a delightful shopping experience to customers but also improve sales and revenue opportunities.
Millions and millions of dollars are spent in the last quarter, since people like to splurge on Halloween, Thanksgiving, Black Friday, Cyber Monday, and Christmas. This presents a goldmine for online store merchants. Let's look at what stats are saying about eCommerce spending on the important shopping dates.
Halloween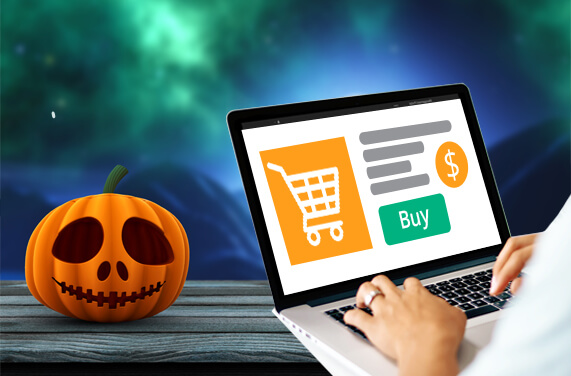 The spookiest and scariest time of the year is approaching fast. Halloween is undoubtedly the best time for online store merchants to drive new customers to their store with some amazing shopping deals. If you want to make big bucks this Halloween, you have to start early.
In 2019, The National Retail Federation is expecting a total of $8.8 billion spending on Halloween by Americans alone. While we are a few weeks away from the spookiest day, searches for Halloween costumes have already surged a whopping 813% since July 2019. These staggering numbers are enough to prove that Halloween is the best time for eCommerce store merchants to rake in tens of thousands of dollars.
Thanksgiving, Black Friday, and Cyber Monday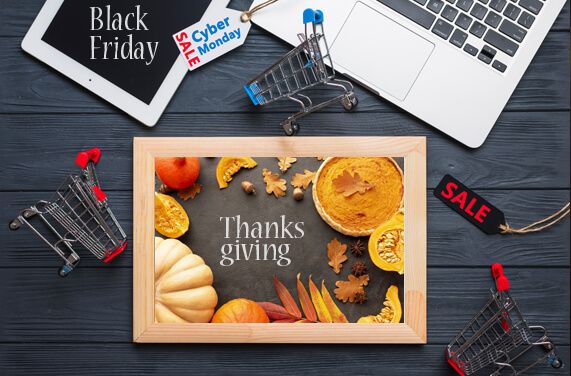 In 2019, Thanksgiving, Black Friday, and Cyber Monday are going to set new spending records since they have been witnessing healthy year-after-year sales growth. Last year, Cyber Monday sales hit the $7.9 billion mark, while sales on Black Friday set a new record of $6.22 billion.
According to a report by Finder, 74% of Americans are planning to spend heavily on Black Friday and Cyber Monday this year as well. An average adult in the U.S. is expected to spend $483.18 during the holiday season, amounting to $90.14 billion in total.
Christmas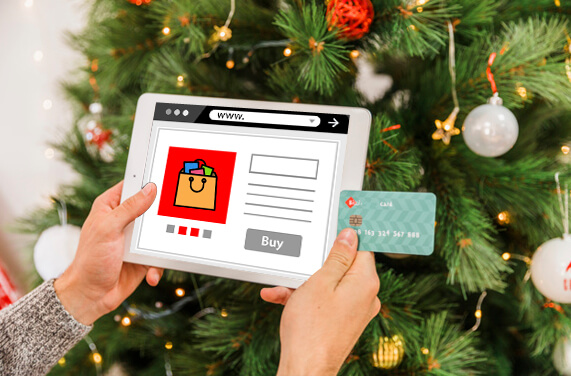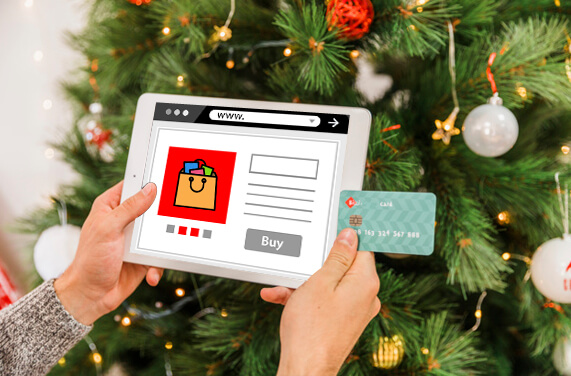 Though we are a couple of months away from Christmas, online retailers can start driving customers to their eCommerce store by running paid advertising campaigns (PPC) or sending out email blasts. In the United States, people start shopping for Christmas way too early. So, this is the right time to run a well-optimized marketing campaign since we can see a healthy holiday retail sales growth between 4.5-5%.
After getting a fair idea of the estimated eCommerce spending for this shopping season, it makes sense to start optimizing your store early. Listed below is the 4-point checklist that will come in handy when you are making your eCommerce store ready for a flood of traffic this holiday season. Let's get started.
1. Get into the festive spirit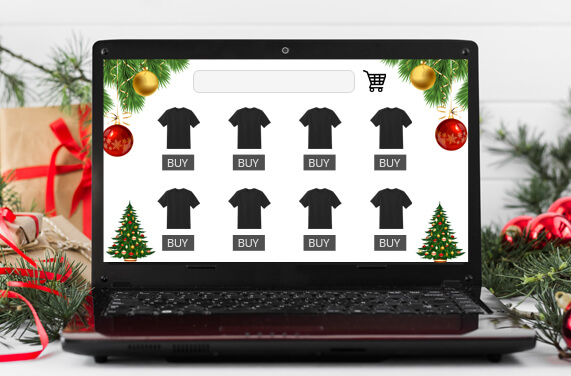 Brick and mortar store owners often embrace the festive theme and spruce up their stores accordingly. You can take a cue from them and infuse creativity into your online store. Bring on the decorations, and create content around the important shopping events like Halloween, Thanksgiving, Black Friday, Cyber Monday, and Christmas.
This will certainly help you drive your sales and give you a significant boost in organic search rankings. If you don't have enough free time to revamp the website content all by yourself, you can seek help from a product description writing expert.
2. Gear up for traffic spike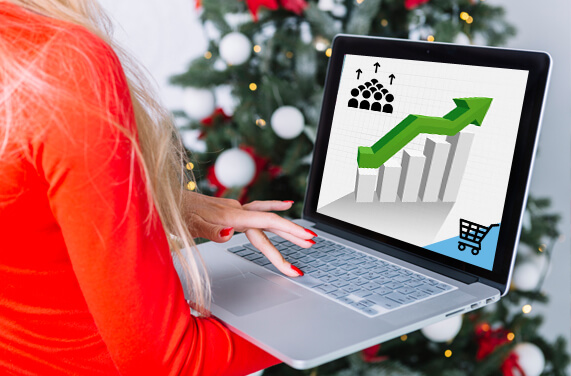 An influx of traffic is of course welcome, but, you might have seen that many eCommerce stores crash due to the sudden spike in the number of visitors. Lack of preparation to handle the significant rise of traffic can hamper your sales and profits. Therefore, it becomes important to make your store ready for the holiday rush.
There are a number of ways to determine the load, endurance, stress, and performance level of your online store. The idea is to find out how much traffic your eCommerce store can handle without crashing.
Listed below are some proven techniques that you can implement to optimize your store's performance:
To handle a large volume of traffic, you have to scale up the resources your website is utilizing. For instance, you can choose a dedicated server over a shared one. A dedicated server is robust enough to accommodate the sudden spike in traffic.
For the incremental rise in traffic during the holiday rush, you may opt for a content delivery network (CDN). It is a cluster of servers located across the globe to provide fast content delivery. The distributed servers cache site content, including the
popular pages, which in turn, can reduce the load time and ensure faster delivery of content to websites having high traffic and global reach.
Compression can also be helpful in managing the traffic load. By compressing heavy images, you can optimize the page load time. Also, compressing the code can reduce the stress on your store's bandwidth.
3. Come up with season-specific discounts and offers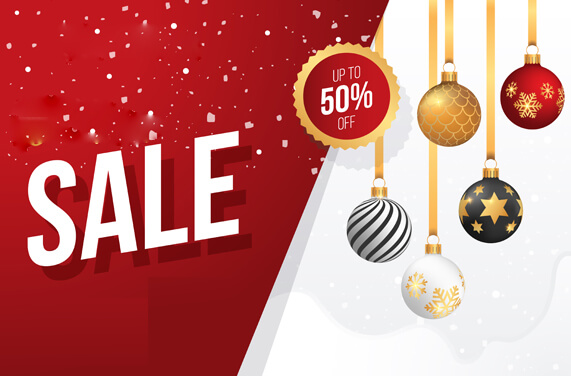 Consumers are always on the lookout for offers and discounts and the holiday season is the best time to feature discounts on your website's homepage. You can create the holiday hype by announcing offers pertinent to the holiday season like free shipping on Cyber Monday or a flash sale on Thanksgiving for say, 2 hours.
Whatever you do, make sure it is clearly communicated via your website as well as social media channels, such as Facebook, Instagram, Twitter, and Pinterest. The key to success in the important shopping events is creating a sense of urgency. Discounts and offers that last for a limited period of time tend to generate more profit for store merchants.
4. Keep your inventory up-to-date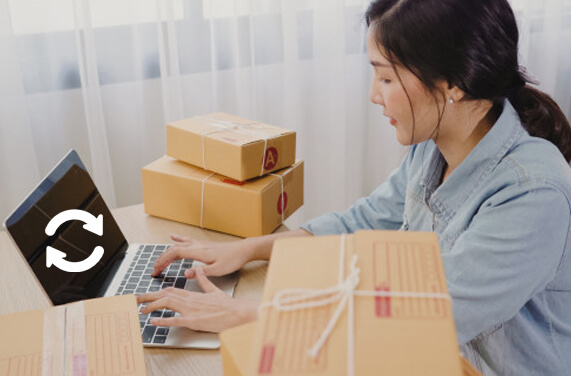 When preparing for the holiday season, it's important for eCommerce store merchants to keep a tab on inventory. The easiest way to stay up-to-date on inventory is using some reliable order management tools that not only predict the demand for this year but also fetch your last year's sales figures. This will help you in determining the product units you should stock up for this holiday season.
However, it's not wise to simply rely on the last year's sales data since eCommerce spending for this year is expected to grow between 14 to 18%. Pad your inventory keeping this figure in mind. Besides this, you should also keep a tab on the product listings and keep them updated with the help of product data entry experts.
Wrapping Up
The 2019 holiday season is just around the corner. Don't wait for the last minute. Start optimizing your store early to drive more traffic and sales and have a lucrative season.
If you think you need the help of experts for bulk product data entry, you may outsource data entry services to our experienced professionals. Connect with us by dropping a mail to info@suntecdata.com.