Every year business organizations spend a good sum of money to acquire data that can act as a foundation of their marketing campaign and other business decisions. Since the advent of Internet, acquiring information pertaining to anything and everything that one desires is readily available in the public domain. What calls for the need of data capture services then?
The need to get relevant, current and correct information is the guiding factor. Information surplus makes it extremely difficult to filter information catering to your precise business needs. Also, there are doubts regarding the credibility of free data.
The correct blend of Speed and Accuracy
While availing Manual data entry services, if you consider the speed of making entries as the sole indicator of data's quality, you might be at a BIG FAULT. In the wake of making entries speedily, if certain fields get wrongly entered or left out blank, this data would be as fruitless as its absence was. In fact, wrong entries can incur much greater harm in terms of targeting audience using their wrong details, therefore wasted marketing costs.
Below, we have listed a few practices that can help in ensuring the 'success' of your Data capturing services:
Clearly define standards
Laying down certain data quality standards at the onset of the project itself helps specialists understand clearly what you are seeking thereby making it easier to meet your expectations.
Make Error reports a turnkey
No matter how hard you try to undertake data capture in an 'error-free' manner, coming out with '100 per cent error- free data' quite often proves to be an over-expectation. However, an error-free data can be achieved with the help of rigorous analysis of data after it is captured. A procedure to finding, reporting and rectifying errors should be clearly charted out at the onset of the project.
Put technology to the right use
Considering the strenuous job that data capturing is, you can take the help of Optical Character Recognition (OCR) and Intelligent Character Recognition (ICR) technology to reduce the workload of your data entry professionals. Excessive manual data entry tends to increase the chances of making mistakes.
Get to Know!
Want to enhance the effectiveness of your marketing campaign in particular and business decisions in general? Our Data Capture Services can make this possible with qualitative 'ready to use' data. For knowing more about how we can groom your data or for availing a free trial, feel free to write to us at info@suntecdata.com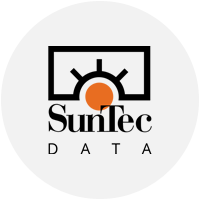 Brought to you by the Marketing & Communications Team at SunTec Data. On this platform, we share our passion for Data Intelligence as well as our opinions on the latest trends in Data Processing & Support Services. Join our mailing list to stay updated.