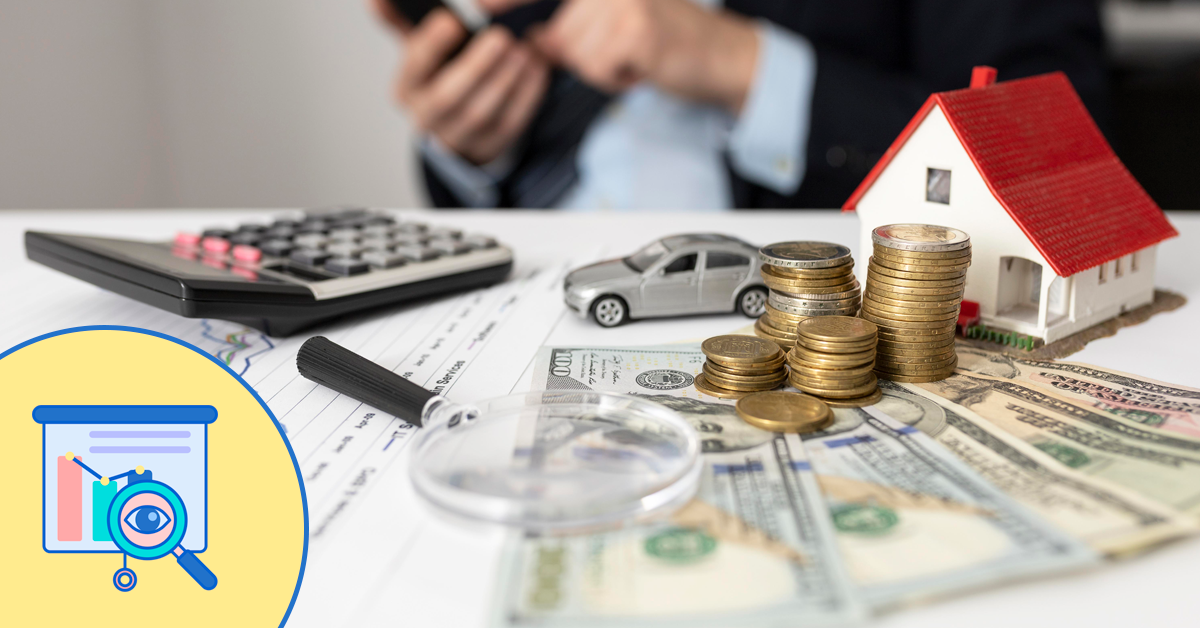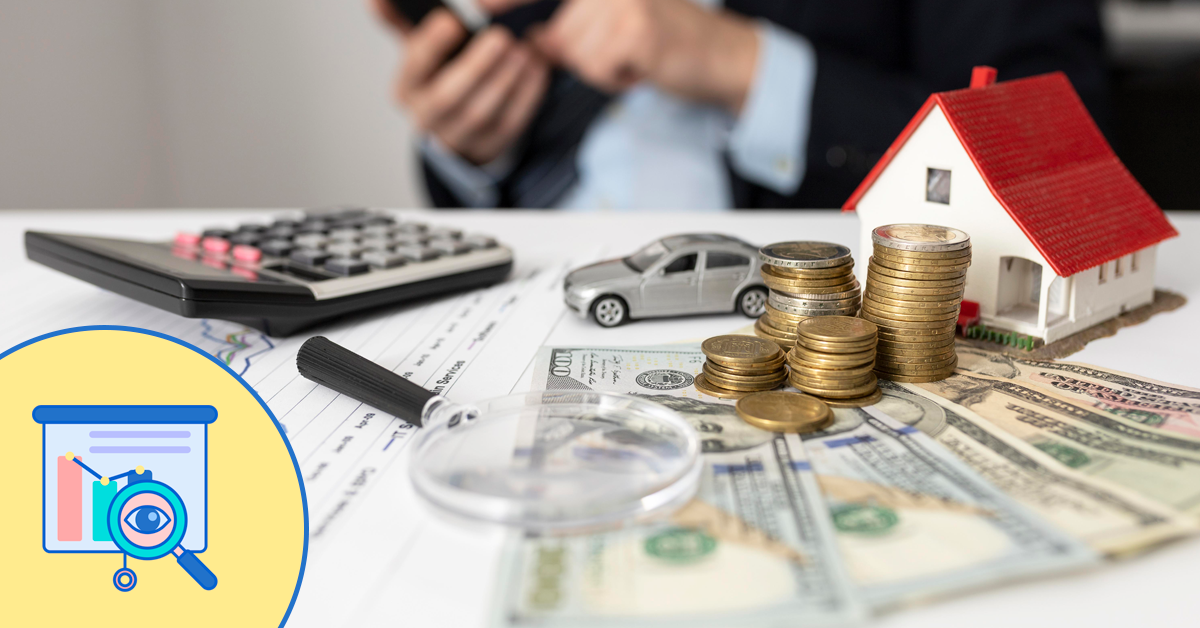 The past couple of years have been quite uncertain for property owners and investors. While people have had to mortgage their assets to pay for their expenses for ages, the number of variables and market fluctuations have made the mortgage industry see many highs and lows. Lenders, brokers, borrowers as well as property owners have seen tough times and are still not too sure about the near future.
Experienced mortgage services providers have been of great help in such times, helping new clients with support, transfers, transactions, and consultancy. It has not been easy for them either, but continuous research and forecasting have been key during this period. Big trade groups and research firms have been coming up with many forecasts and predictions of late, with some insights grabbing more eyeballs than others.
In today's uncertain times, lenders and property owners need to have a general idea of future trends before making any decision. For lenders, it is important to know about the value of a title and the borrower's reputation, credit score, and past records. Even borrowers need to know if and how they will be able to pay back the loan amount, and several factors come in there as well.
While availing mortgage support services is always a good idea, knowing about the future trends yourself would help you in decision making – even if it is just deciding the service provider you should choose. Let us have a look at some early predictions for 2022, the factors involved, and how we can expect things to shape up with time.
1. House prices will witness a drop
Although we have seen prices go up and down in the two-year period since the beginning of the Covid-19 pandemic, there has been quite a surge since the mass vaccine rollout. Property prices have gone up, people are feeling safe about the property and have started investing despite rising prices – helping the profits of realtors. Ask any mortgage services provider, and you will realize how high prices have gone up of late.
While average prices during the last quarter of the year have witnessed a rise of over 10% since the same time last year, we can expect a drop in this percentage – and even a dip in the prices – by the end of the next year. This is due to several factors, most importantly the normalization of the world since the pandemic took over.
People have started long-term planning yet again, and are willing to invest in properties. As the demand for properties increases, buyers will eventually get more options, which would lead to a decline in the prices. You can get a better idea about the future prices of any particular property with the help of mortgage appraisal services.
While a decline in house prices does not appear too profitable for realtors, it will certainly help the lenders in the long run. A decline in housing prices is a short-term effect, and price rise is bound to take place every few years. Lenders can earn more profits in the near future, which brings us to the next prediction.
2. Mortgage rates will go up in 2022
The 30-year fixed mortgage rate (FRM) is currently estimated to be 3.25% (and 3.319%) APR by US Bank. This rate could exceed 3.7% by the end of 2022, which would be a huge relief for lenders. A good appraisal rate would encourage lenders to invest more in suitable properties without worrying about small fluctuations.
You can always confirm the current FRM, appraisal, and future rates with any mortgage services company. An increased FRM always boosts the confidence of lenders. The moment the FRM goes up, lenders are willing to put in their money. However, lenders need to have willing borrowers who are ready to put up their properties and planning is key.
Increased mortgage rates in 2022 present a great opportunity for lenders for long term benefits. But make sure you get all necessary documents and records verified for future use. If you are a new lender and do not know much about the mortgage industry and trends, it is always a great idea to avail mortgage support services.
3. Residents will migrate to more affordable cities
Now, this is a very important insight for all lenders, who are willing to invest in mortgaged properties. Many Americans moved to cities such as Atlanta and Phoenix, and are expected to move to northern cities including Ohio and Columbus as they are affordable. Many people have been out of the job for long periods of time, and that is one major reason that has led to this shift in mindset.
The average house buying price in most of these cities is around $240,000. Average Americans with decent savings can afford to buy houses in these cities, and move in if they feel they can adapt to the local lifestyle. Many old residents have availed mortgage loan processing services to discard their more expensive properties in big cities to move to smaller and more affordable cities.
While this migration might not be massive, it does provide lenders the opportunity to invest in specific projects. Lenders, brokers, and mortgage banks can now invest in the properties of their choice and get good deals on projects. Mortgage data entry services help such stakeholders with all the documentation work to ensure a smooth and seamless mortgage process.
4. Property rents will increase in 2022
Property prices are not always directly proportional when it comes to buying/selling and renting. A decline in property prices might not lead to decline in rent. In fact, we can witness a rise in property rents in the upcoming year. This is due to several factors that involve property owners as well as residents.
Many property owners in the US are not willing to sell off properties since the pandemic has kicked in. Even if they get a good price, many owners do not want to sell their assets off. They would rather benefit from these assets, and think of selling them later. For many people, these properties are also a good source of income, especially when they put it up for rent.
While tenants will have to bear with more expenses, they will eventually get suitable properties after an extensive amount of research. It is still a better option for them to move into a property while paying the required rent. However, a rise in rent prices could result in a fewer number of tenants. This factor might lead to few of the property owners mortgaging their properties, but the associated numbers will be low.
Lenders and brokers can switch to any good mortgage title company that would help them research good titles, review all the information associated with these titles, perform a profile analysis of the borrowers and initiate the loan process.
5. Market fluctuations will depend on factors such as Covid-19 and climate change
While we have already talked about many impacts of Covid-19 above, climate change is another important factor that will impact the mortgage industry. Areas that are vulnerable to disasters and extreme climates might not be great property destinations in the foreseeable future. This means taking many coastal cities and states and towns with extreme climate patterns out of the equation.
Lenders and brokers need to be careful about the properties they invest in. Insurance against natural causes will be a crucial factor, and mortgage loan closing needs to be done professionally. You can always avail mortgage closing services to avail title support, assessment services, pre-closing support, and mortgage closing support.
Outsource Mortgage Support Services
With so many deviations from the normal expected, you would require expert technical assistance to help you get through these turbulent times. Whether you are a lender, broker or mortgage bank, professional guidance can help you achieve your goals without much trouble or hassles.
You can outsource mortgage support services to SunTecData. The company provides mortgage processing services, closing services, title support services, and real estate support services with excellent documentation support, credit scoring, verification, and appraisal ordering with up to 60% cost savings. Feel free to discuss all your requirements by mailing them to info@suntecdata.com.
FAQs:
1. How is the mortgage industry expected to behave in 2022?
2022 is expected to be the year of stability and normalization, as far as the mortgage industry is concerned. Since the mortgage industry depends on several factors, we might witness a permanent change in people's lifestyles besides market fluctuations.
2. Will we witness an increase or decrease in the prices and loan rates?
While rent prices and mortgage rates are expected to go up, property buying prices are expected to go down.
3. How are people around the mortgage industry expected to behave in 2022?
People will change their lifestyles depending not only on mortgage industry fluctuations, but other factors such as Covid-19, climate change, inflation, business profitability, and job status as well.
4. What are some of the mortgage support services I can outsource?
There are several mortgage support services you can outsource, which include loan processing services, title support services, closing support services, and real estate support. You can also avail data entry, data extraction, documentation, and listing services.